Lead generator: entry-level product for MQL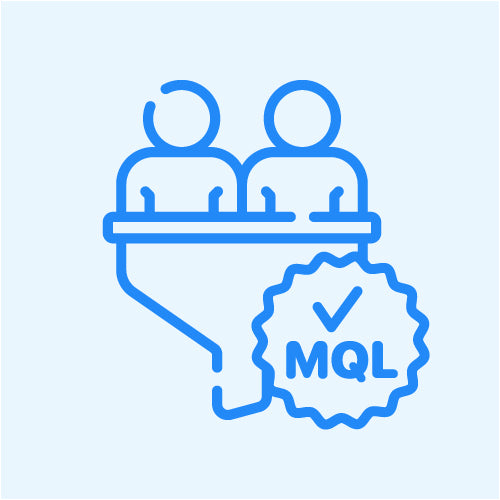 Lead generator
You get marketing
Marketing Qualified Leads (MQL)
, which you can further enrich, for example, via your marketing automation tool to further qualify the leads. By means of a
as well as further qualify.
That way you can expand your contact pool quickly and easily.
Which leads are included?
Up to 100 leads consisting of first name, last name, company, email address are included in the campaign. Each additional lead costs €45.
Our campaign management team will be happy to review the whitepaper in advance and also ensure the success of the campaign by selecting suitable measures.
Create initial contact with interested parties now!
| | |
| --- | --- |
| Format | Please select a media brand, ETMM, elektrotechnik AUTOMATISIERUNG , Embedded-Software-Engineering, konstruktionspraxis, kfz-betrieb, Automobil Industrie, mm-logistik.de, Industry of Things, blechnet, LABORPRAXIS, DeviceMed, ELEKTRONIKPRAXIS, F+K Fahrzeug+Karosserie, MM MaschinenMarkt, Next Mobility, marconomy, leistungselektronik.de, IT-Business.de, PROCESS, Healthcare-Computing.de, eGovernment-Computing.de, schuettgut.de |
| Producer | Vogel Communications Group GmbH & Co. KG |